Club News
Lifetime Membership Awards
Congratulations to Jimmy Kelly and Roger Rowan, two founder members of The Chase Golf Club, who were presented with Lifetime Membership Awards this week.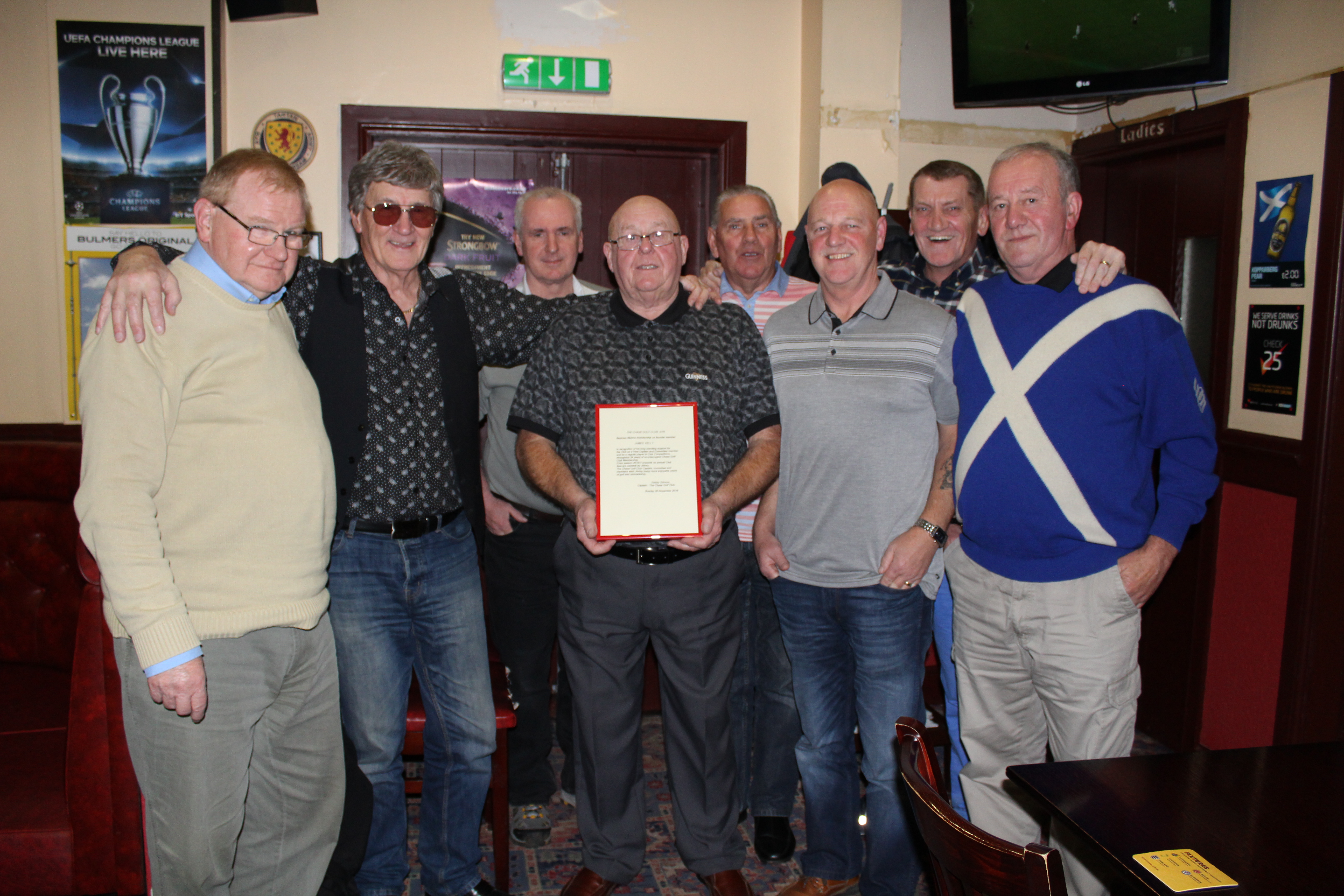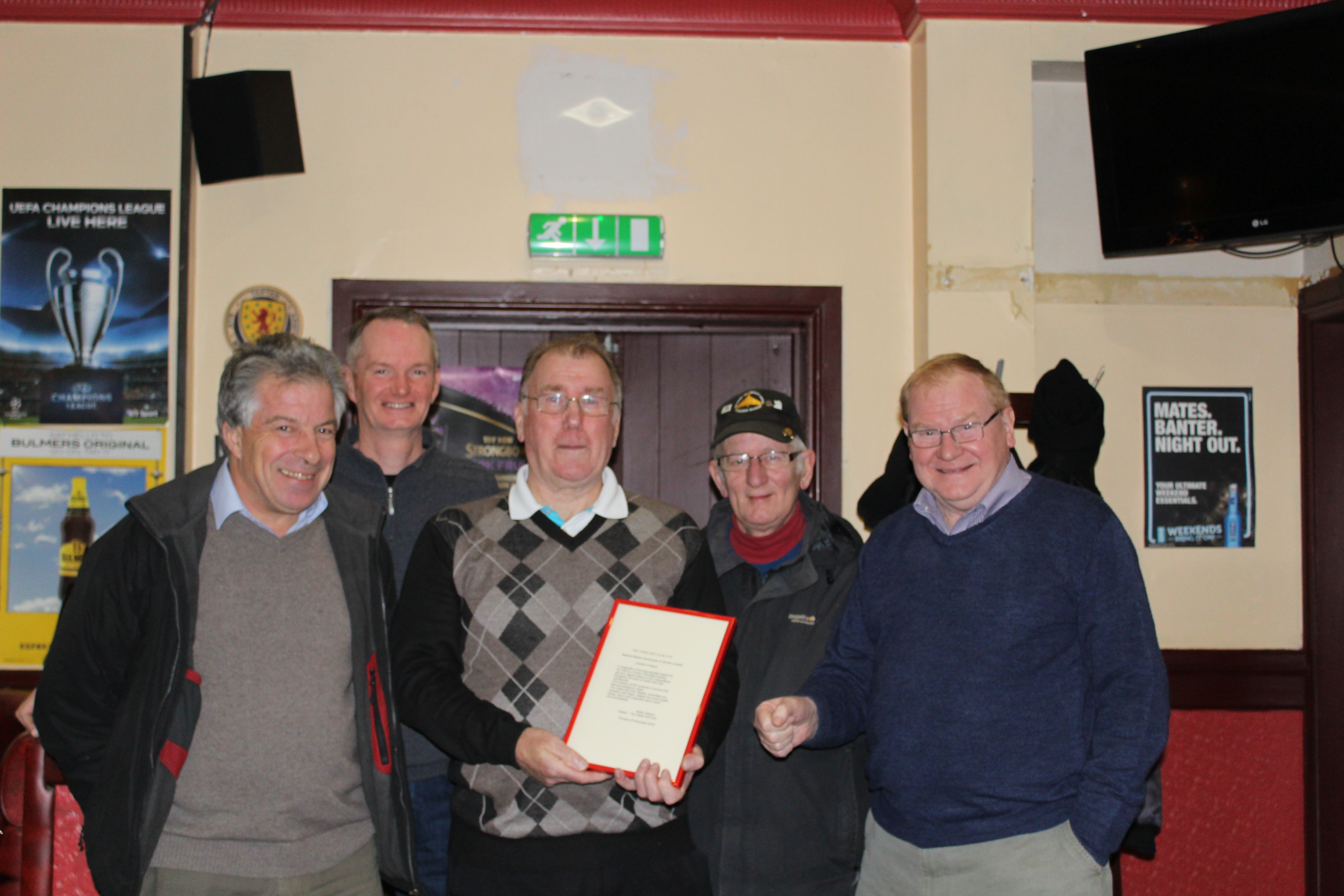 Saturday / Sunday Play
During the period 01 Oct 2016 - 17 Sep 2017, the club will offer members the option of playing designated competitions on either a Saturday or a Sunday. See the Club Rules page for further details.
Office Bearers Season 2016/2017
Captain
Robby Gilmour
Vice Captain
Ricky Tait
Secretary
Charlie McGill
Treasurer
Ian Speirs
Handicapper
Colin Downie
Committee
John Boyle
Committee
David Connor
Committee
John Taylor
Committee
Alex McMillan